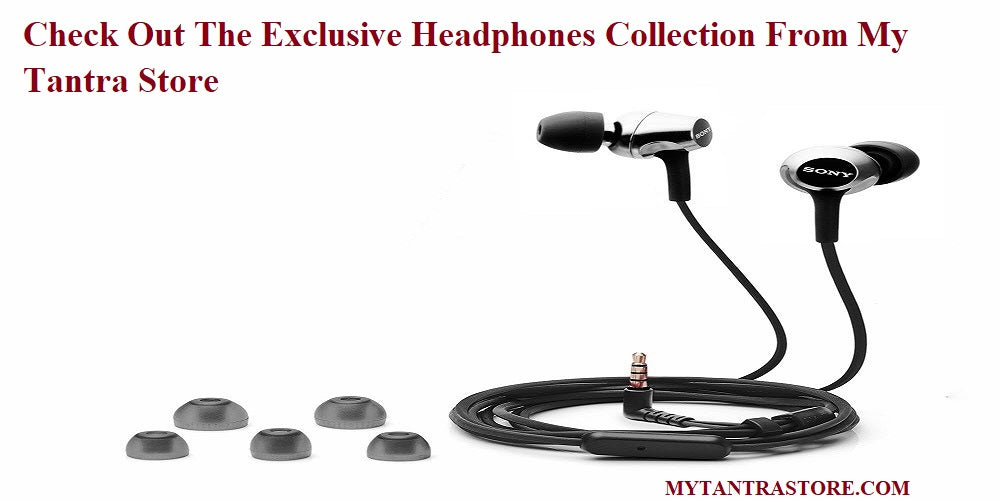 MyTantraStore.com is a complete stop solution for products like headphones, speakers, various car utilities, water bottles, and other daily accessories. Extremely exclusive and unique products can be seen on this platform. It has made it easy for its customers to buy the products by being available online. The interested buyers can choose the product of their choice through mobile phones only by knowing the price of the product and can order and receive it at home only.
Now, here is a list of headphones provided by MyTantraStore.com.
Blaster Super Bass Bluetooth Wireless Headphone
It is a stylish stereo-type headphone with high technology of touch control.

With these headphones, you can hear HD music.

It has a built-in mic for voice calling, answering, online chatting, and online games.

It has both wireless and wired options.

Self-adjusting of noise isolation.

Dimensions- 17.8×15.8×8.4 cm

Ultra-soft ear cushions with ear hugging design.

Rechargeable battery with 12 hours of battery time.

Easy to connect with mobile phones, tablets, music players, laptops, desktops, and smart televisions.

It has a foldable classy design with 180-degree retractable ear cup arms that make it portable.

For non-Bluetooth devices, it has an audio jack of 3.5 mm.
Power Boat Bluetooth Noise Cancelling Headphone
Bluetooth version 4.1 wireless-in-ear headphones.

The professional ergonomic design makes it suitable for home audio, indoor, outdoor, gaming, and sports activities.

Extra comfort and secure fit because of flexible magnetic necklace hang-on-neck design.

Stereo sound with extra-base giving an experience of the dynamic base.

Lightweight with a scratch-resistant finish.

Echo cancelling technology.

Dimensions- 16.4×10.9×4.9 cm

8 hours of playtime after fully charged.

Crystal clear and incredible sound.

Ultra-crisp audio in a noisy environment.

Sweat-proof technology.

Battery level indicator for iOS devices.

Buttons for changing songs, answering, rejecting a call, redialing and transferring the call, playing and pausing music

Sound adjustment.

An LED indicator shows power status and connection status.

Micro USB 5 pin operating range.

Charging cable extra silicone ear tips and ear pins.

Built-in microphone.
Universal Smart Headphone EVA Carry Case
Hard-shell type and zippered case.

7 inches in size.

Compact and functional hard case keeping earphones safe, clean, and untangled.

The vibrant colour combination makes it perfect for all types of personalities.

Sleek and sophisticated design making it perfect for travelling purposes.

360-degree zip surrounding, and convenient for putting in and out headphones.

Easy to carry because of a detachable carabiner.

Dimensions- 8.50×7.25×4.25 inch.

Shock-proof EVA and velvet padding prevents bumps, dents, and scratches.

Lightweight and compact to be fitted in the bag.

Improved travelling protection.

Dustproof and waterproof to protect headphones from impacts and splashes.

Comfortable hand strap making transportation easy.

Build-in super-quality villas reflect the superior taste and ensure long-lasting performance.