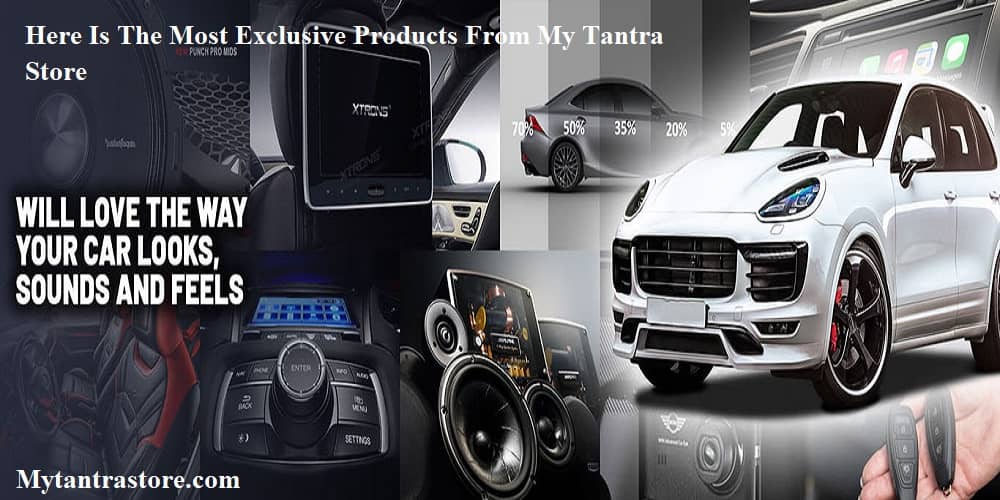 My Tantra Store is a great stopping platform for products like car utilities, travelling accessories, water bottles, lamps, speakers, and headphones. The products available on this website are completely unique, which cannot be seen on any other website. The consumers of My Tantra Store can also buy products online by selecting according to their wishes and requirements. Also, the products offered are very reasonable, and anyone can offer them. There are some of the car utilities, which if you use them once, you can't resist them the second time. Here are some products from My Tantra Store, which are unique and different in their own way.
Fluke Bluetooth Receiver Car Kit-
It is a universal kit developed with the latest technology with echo and noise cancellation, connects quickly, and has a super quality mic.
It gives HD music sound, is compact and stylish, can be detached easily, and is user friendly.
In this Bluetooth kit, two phones can be connected at the same time, voice commands can be given, muting and re-dialing facility, switch a call from phone to fluke and from fluke to phone, call waiting for the management system.
This kit has a very simple and easy installation. Just plug and play the songs. The device which was last paired will be connected automatically. It is compatible with any type of phone, laptop, or tablet.
To connect to this kit, music systems must have a 3.5 mm input jack.
Along with all these features, it has a magnetic mount, extra adhesive sticker, and starter kit.
Wave Plus 3 in 1 Portable Fan-
This fan can be easily converted from a clip-on fan to a table-top fan to a wall mount fan.
This fan will cool the air without any background noise. It has risk-free silicon wings, which makes it a decorative piece on any table or desk.
It has a detachable table stand, a rotating base and motor, and an adjustable arm. It can be adjusted accordingly for the direction of airflow and cooling with the adjustable head when you need to move it accordingly.
It has a strong and sturdy grip, which keeps it firm anywhere, and ensures that airflow is directed to the desired location.
It is very easy to assemble, adjust, and use. It is very easy to switch this fan's location. Along with all these features, you will get a 1-year warranty.
Sound Lamp Wireless TWS Speaker-
This Bluetooth speaker comes with different types of attractive mood lights. It can be used while relaxing, travelling, partying, outdoor camping, anywhere.
It has a hanging rope, because of which it is very easy to carry anywhere. Also, it has a magnetic base, due to which it can be fixed on any metal surface.
It gives 5W HD sound and a passive sound radiator with strong deep bass. Although it is small in size it still gives a crystal clear sound. While doing any activity, it provides hands-free talking.
It has 4.2 Bluetooth technology and a range of 33 feet. It can be paired up with any type of device like iPad,  iPhone, Android phones, tablets etc.