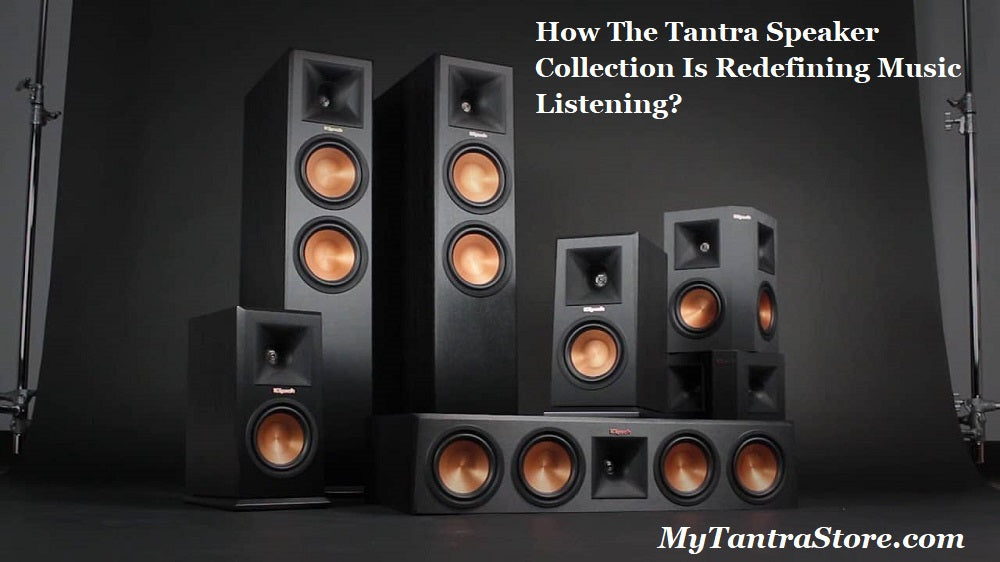 Music can move you in so many ways that you may have never been taught it could. It can turn even a bad day into a good one. All you need is a speaker and a playlist full of your favourite tunes.
Finding the perfect speaker to satisfy your inner music lover is not an easy task. It takes a lot of comparison between different features and sound quality to find the most perfect one. One more thing, do you know that the type of music should also be a factor in deciding the speaker you pick. Well, now you know, and to help you make the right decision, we come up with a list of suggestions.  
So here are some amazing speakers from Tantra that will redefine the way you listen to music.
Sound Lamp Wireless TWS Speaker
Bring the coolest speaker to the party. This amazing speaker not only looks cool but performs very well too. It has been uniquely designed with innovative technology by experts. It has a wonderful design and is perfectly built.
It has an amazing feature, where you can connect two of these speakers for a bigger and more powerful sound to keep everyone on the dancing floor. With incredible sound quality and design that makes it the life of the party, it is perfect.
It has attractive mood lights that make up for amazing decoration, and its portable size makes it easy to carry while travelling. It's perfect for indoors as well as outdoors.
Sound Tank Super Bass Speaker
This one is for the ones who have a premium taste when it comes to music or gadgets. This fantastic speaker can make any tune more pleasant and amazing with fantastic sound quality.
It has a super bass that will make any song energetic and fun. With 4.2 advanced Bluetooth technology and 20W volume, it is one of the most powerful Bluetooth speakers in the market. 
Another remarkable feature of this speaker is that it has a water-resistant IP55. So you don't need to worry while listening to music in the shower or when you spill your drink.
Thunder Wireless Deep Bass Speaker
Music with no strings attached; Join the Bluetooth revolution with this amazing Thunder wireless deep bass speaker. It has an amazing sound quality and an even better sound bass.
If you are someone who listens to hip hop or pop songs, then this one here is the perfect choice for you. It's excellent in every way possible. It is a powerful wireless speaker with 4.2 technology. It has an aluminium outer shell for durability and sound quality with free distortion and a 12-hour playtime.
Sound Cube Bluetooth Speaker
This one is truly waterproof along with shockproof, drop-proof, and dustproof. A perfect speaker for travelling with 8-10 hours of playtime. An outstanding sound box provides clear vocals, and its silicon cover protects it from any mishap.
With IPX5 waterproof level, it can continue playing your favourite tunes even in the shower. Perfect for travelling as well indoors, this speaker is a must-have.